About Us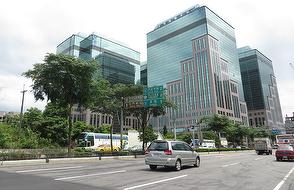 V & C Health Tech Corporation was established in 2002. We are a leading company on medical & healthy care and green energy, and IT& Semiconductor fields. Based on Asian silicon valley " Taiwan", we strive to research and develop the newest technologies, and offer the best solutions to meet the diversified requirements of global buyers with custom-made services. Of course, we are very pleased to listen and fully communicate with worldwide partners.

Our global brand-partners always share their business models without doubt, especially for OEM (Original Equipment Manufacturing) projects. We regard every order as the most important things in our daily jobs. We ever served global partners such as RB Railway Group in Canada, T.J. Morris Chain stores in U.K., Farmacias Ahumada S.A. in Chile, MEDEGUA in Guatemala, Acute Healthcare Pty Ltd. in Australia, and Pathcare Nigeria Limited in Nigeria, and Medipharm Pte. Ltd. in Singapore, Tokyo Unicom in Japan. We have helped clients win various range of business fields.

All of our products are complied with CE and/or FCC international standards to be produced. Operating our own offices in New Taipei City, we always go ahead in keeping up with the market-trends, for example longer life of human beings, sustainable environment, Industry 4.0 and smart city. We have faith in " Quality means everything" . So, we are often the first choices of global buyers.

Being an international and responsible enterprise, we believe that businesses are integrity, professional and passion.Your supports motivate us to keep going. If you need further information, please do not hesitate to contact us.